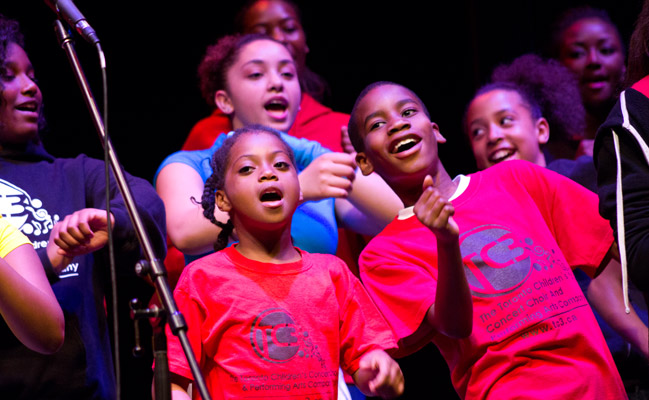 The HopeWorks Connection knows that participation in the performing arts and the experience of academic improvement can transform a young person. We provide unique, engaging programs to youth in marginalized communities in the G.T.A.
News

We are happy to announce the lead "Steering Wheel" Sponsor for our Wheels on The Bus Campaign. Mention that you support HopeWork's signature program TC3 and receive additional special offers. Only Valid at the 779 Queensway location.
Active Green + Ross
779 The Queensway, Toronto, ON 416-251-3333
TC3 is more than a choir. Bringing together young people ages 7 to 18 from across the Greater Toronto area, TC3's purpose is to promote, develop and encourage youth through inspirational song, dance and Afro-Caribbean drumming.
Learn more..

Rising Star Day Camp
The HopeWorks Connection in partnership with Malvern Methodist Church is pleased to offer RISING STARS – performing arts, sports and creative arts-centred day camp experience for children and pre-employment aged youth in the Malvern area of Toronto. The Rising Star experience also includes the TAKE NOTE BAND Program which gives campers a half-day opportunity to learn to play a brass, woodwind or percussion instrument as part of a band, along with their participation in regular fun-filled day camp activities.
Learn more..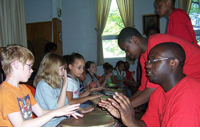 Our Workshops
We have been providing Afro-Caribbean dance and drum workshops for over ten years. Recognizing the high level of our experience and wanting to support our work with disadvantaged youth, our clients have included corporations, individuals, businesses, schools and community groups.
Learn more..